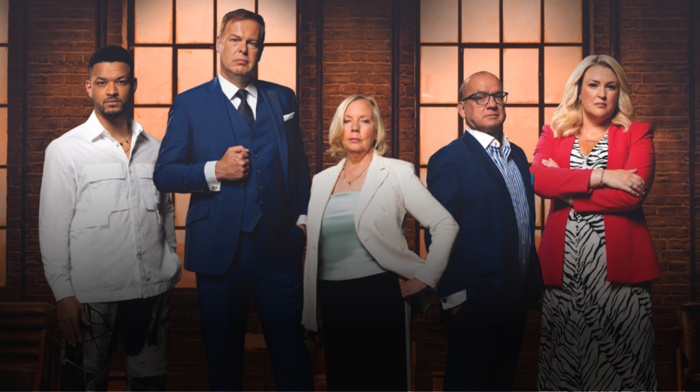 BBC One's Flagship Business Show
Our Founder James, showcased Ethical Bedding to the Dragons: Touker Suleyman, Sara Davies, Deborah Meaden, Steven Bartlett and Peter Jones. Read about our appearance on Dragons' Den, with the true story revealed at the end...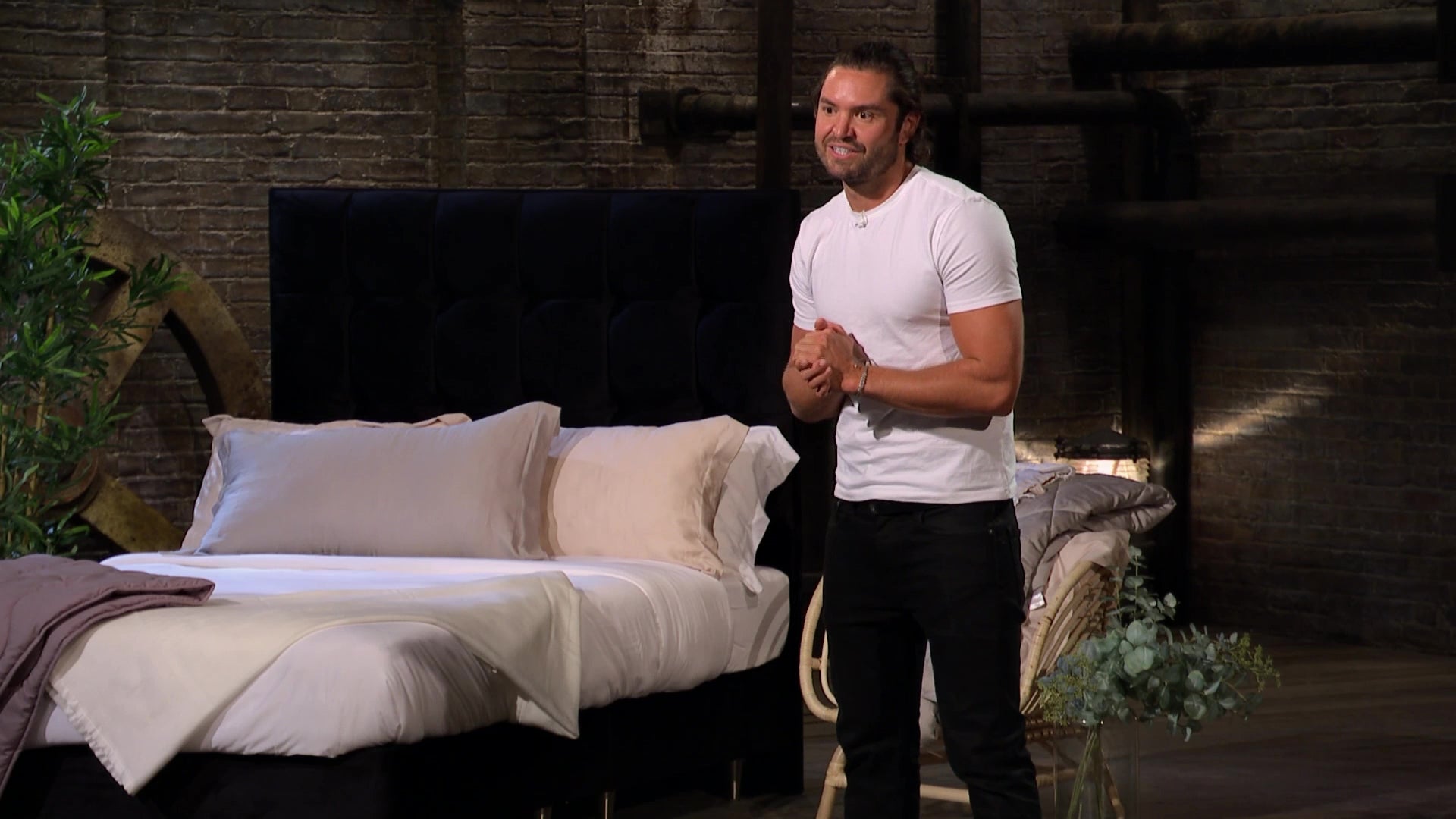 The Dragons' Den Experience...
There are very few things left in the world that I find genuinely exhilarating any more - but this was certainly one of them. Nervousness, excitement, fear and joy.
As an opportunity to showcase Ethical Bedding and what we are working towards, it was a terrific platform. Honestly, I approached the experience as I approach most things in life - with a positive attitude, a pure heart and a wide smile. Given the opportunity to turn back time, would I have said or positioned a few things differently? Perhaps, but then again perhaps not...
The Outcome
I am someone who very much lives in the present so although the public portrayal of our business felt like a setback in some ways, the reality is that it serves as a reminder to be patient and let life happen. Ethical Bedding is much bigger than me, and I'm personally only a small part of what we will achieve as an organisation. It was fantastic to have received an offer from Touker Suleyman, but my instincts were telling me to decline... As I said in my original pitch (for which over 90% was cut out of the edit), we are only looking for partners that truly believe in the long term vision of our brand.
As a showcase and an enabler for outstanding British businesses and entrepreneurs to have a voice, it really is a fantastic opportunity. My warning to any entrepreneurs thinking of going on the show is to proceed with caution because this is not a business focused television show, it's a reality TV show focused on cheap entertainment. The contract that you sign with the BBC means that they have full control over the final edit, enabling them to falsely convey any story that they wish to tell. After two hours of building rapport and engaging in intriguing conversations with the Dragons about Ethical Bedding, the image of our business was misrepresented. There was no real focus on the quality of our products (for which all the Dragons absolutely loved!), our vision for the future, and our outstanding achievements to date - which for a public service broadcaster is wholly disingenuous. Although a highly apologetic phone call from a producer at the BBC the next morning was appreciated, the motivations behind representing our business insincerely and thoughtlessly remain unexplained...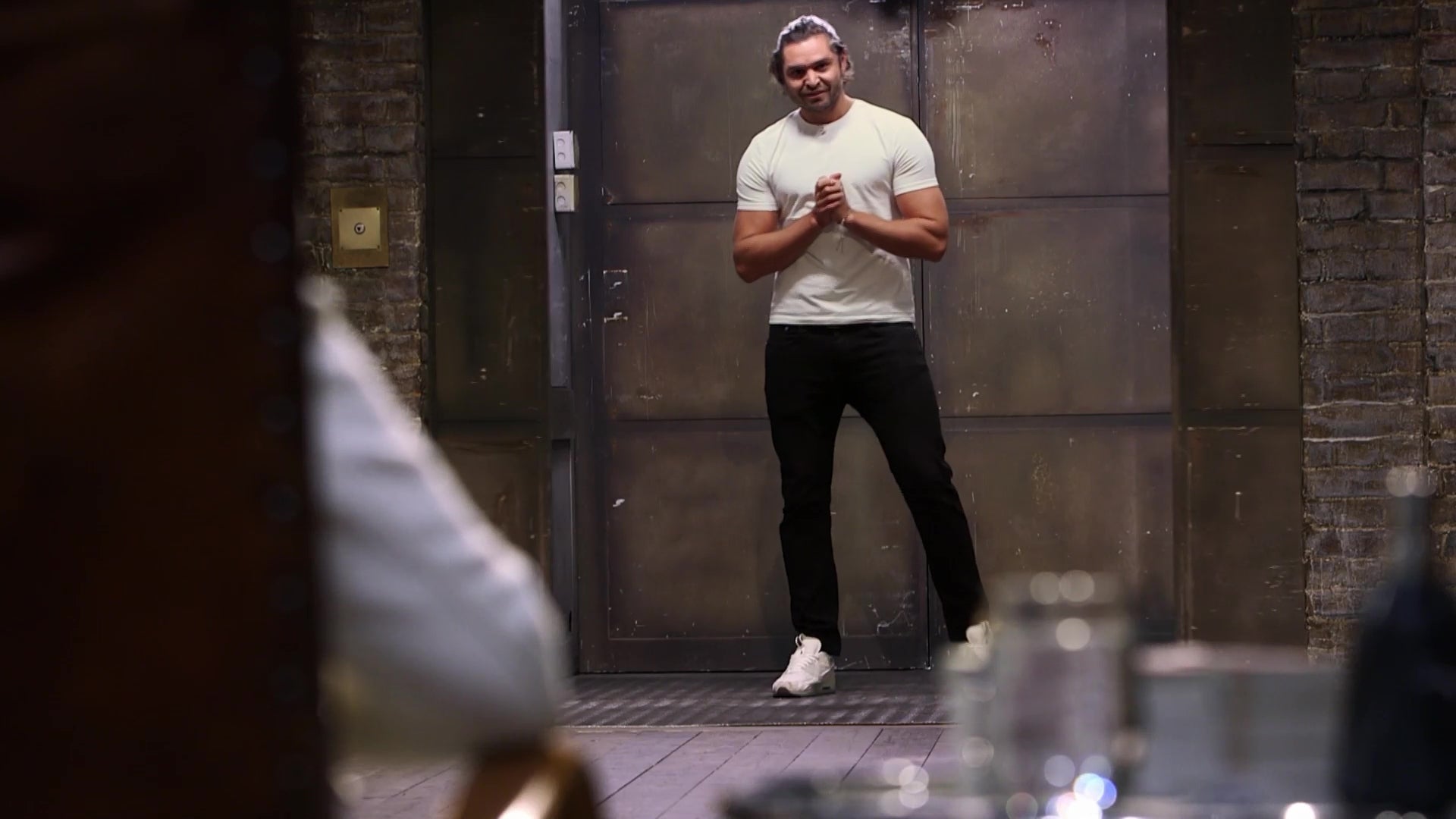 What happened next?
The experience proved to be a drop which started a wave, leading Ethical Bedding into a successful crowdfund via Seedrs.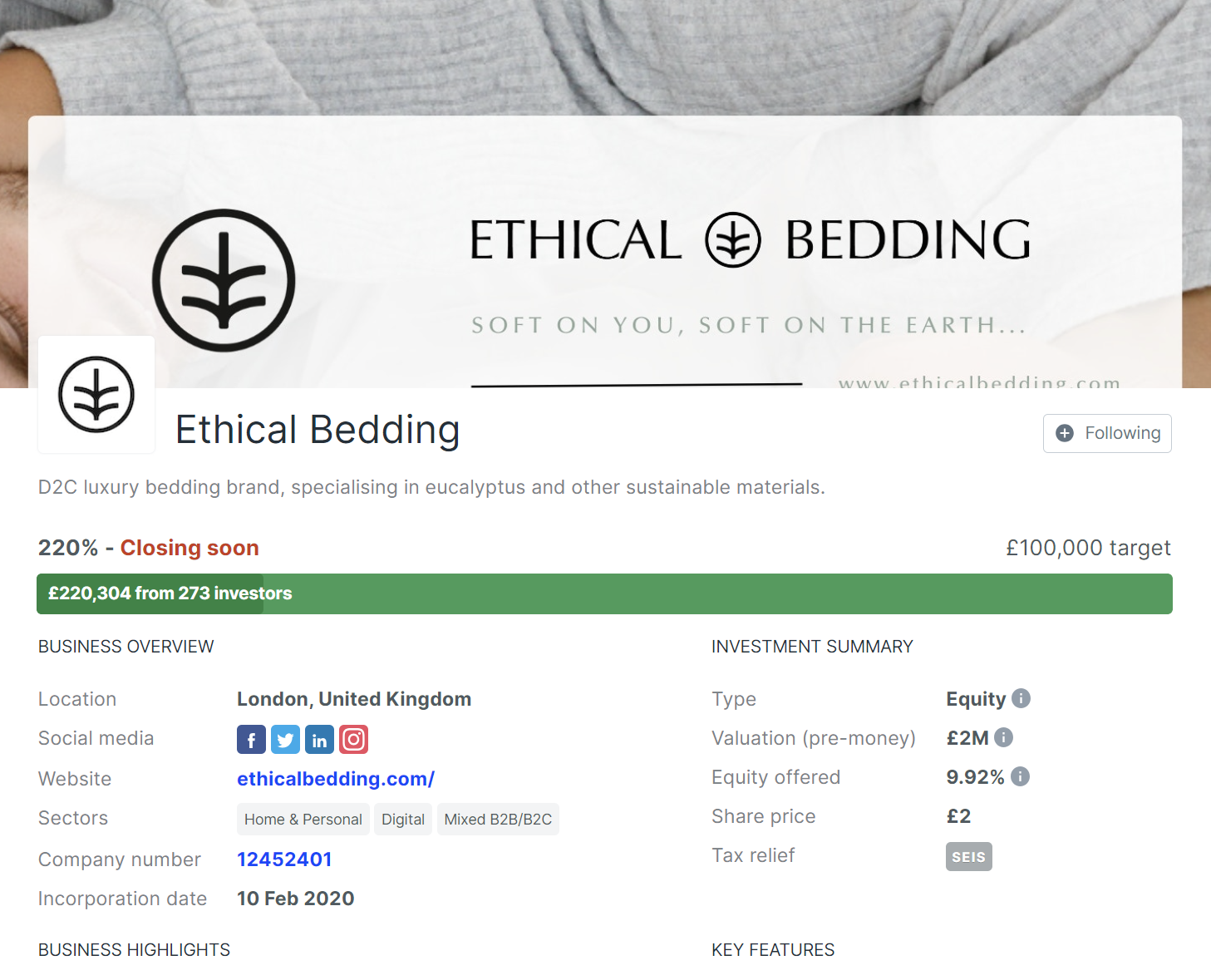 Successful Crowdfund
Led by frontman and young entrepreneur James Higgins, Ethical Bedding is dedicated to ethical, sustainable and meaningful business. Following his recent appearance on BBC's business reality TV show, Dragons' Den, James made the bold decision to reject an offer of £150,000 from Touker Suleyman. His firm rejection now signals a far better prospect for the long-term success of Ethical Bedding, raising over £220,000 (compared to £150,000) for just an 9.92% stake (compared to 50%).
Relentless in his pursuit to showcase and grow Ethical Bedding, James decided to continue his mission to find investors with the aim to build an entire 'Ethical Empire'.
Ethical Bedding will use the £220,000 raised from its initial funding round to invest in three core focuses – People, Products and Brand. The company's long-term aim is to leverage current and new product propositions, increase organic social reach on multiple channels and expand its national retail network into high street stores across the UK and Ireland – all whilst upholding its commitment to sustainable practices.
James's Final Thoughts
"The success of our first Seedrs campaign is just the beginning for Ethical Bedding. I always knew that the business would be successful, and I also wanted the company to become part of the community, so opening it up to public investors was a must."
"Ethical Bedding has gained increasing recognition since the brand was showcased to the world. Our appearance on Dragons' Den provided an ideal platform for spreading our message and meaning, and the overall experience has helped us on our mission to shape an ethical future. I didn't agree to take part in Dragons' Den to just secure whatever money I could for the sake of having a certain name as an investor. I take pride in my convictions and the message of my business and that's why I am glad I opened our business up to like-minded individuals who recognise our worth and want to help us build an Ethical Empire."
"Achieving over £220,000 in funding from 271 individual investors emphatically validates my decision to reject with offer on Dragons Den without negotiating. Importantly this level of funding for considerably less equity, ensures that Ethical Bedding is a far more investible proposition for institutional investors in the coming
years."