Sustainability & Social Responsibility
We believe in something important
Simply put, it's what makes our bedding the best in the world.
More importantly, it's what makes it the best for the world.
Our products are designed to be more than just sustainable.
They are designed to help society and the natural world thrive.
Here's what future proofing means to us:
100% ethical supply chain and production
100% sustainable products using recyclable organic matter
Regular, meaningful donations to partner charities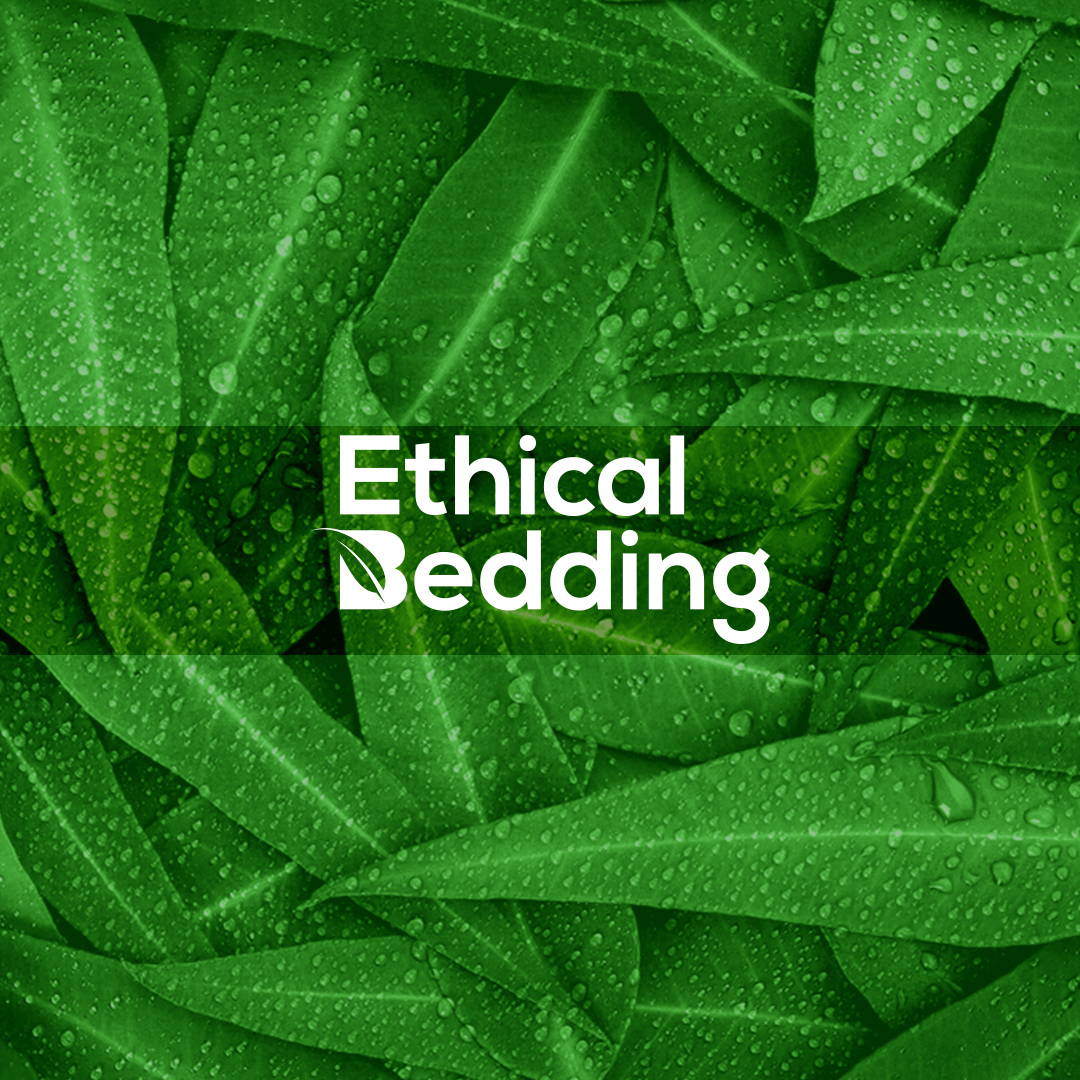 ---
Sustainable,
thoughtful,
healthy.

---
We sleep better knowing that the planet is surviving better. That's why we exclusively use 100% sustainable eucalyptus.
We source directly from TENCEL™, which is a branded lyocell fibre made from the pulp of eucalyptus trees. Meaning that our trees are sustainably grown and are certified by the Forest Stewardship Council (FSC).
Eucalyptus produces the highest yield per acre, results in the highest quality fibre, whilst producing the least amount of waste. It's the perfect choice for our bedding.
Bedding has the most direct skin contact of every fabric we use. That's why we don't use any herbicides, pesticides or toxins in our products, and test them for safety before they reach your home.
So whether you are sleeping, napping or snuggling - you have peace of mind that your bedding is looking out for your body.
---
We proudly operate globally without compromising humanity or the natural world.
Right down to the very last thread, every material, manufacturing process and supply partner is carefully chosen for its holistic environmental benefit.
Our partners and supply chain are certified by the ISO 9001:2000 and Oeko-Tex Standard 100 Quality Management Systems. This means that our supply chain supports social compliance and progress. Importantly, everyone is paid a proper living wage and works in good conditions. We visit regularly to assess ethical, social, and environmental practices for ourselves.
And by the way, our products are designed to last, but when you're finished with them they will decompose. That is unless you wish to donate them locally to a homelessness charity.
---
Meaningful
charitable
donations

---
At the most rudimentary level, the survival of our business is wholly dependant upon the survival of the planet.
So to make sure everything and everyone survives, we offset every atom of carbon by investing in projects which:
Prevent rainforest deforestation in Brazil
Support tree planting in the UK and Internationally (we plant trees closest to you!)
Provide efficient cook stoves in Kenya, Sudan and Uganda
Provide clean solar and wind energy in The Philippines, Uruguay and India
We partnered with our local Homelessness Charity, St. Mungo's, to help keep those less fortunate than ourselves warm and comfortable at night.
We donate a portion of our profits to the World Wildlife Fund, to help ensure the beautiful natural world is protected for future generations.
---
"Environmental and social sustainability is at the forefront of every decision we make at the Ethical Bedding Company.
From our raw materials and packaging to our manufacturing methods and processes, our goal is to challenge the perception of how businesses can - and should - operate.
Not limited to our products and service, but importantly our power to influence consumer spending through education, and thus creating a societal mindset shift."